Bus Transfers To and From Ngurah Rai Airport



Buses from Ngurah Rai Airport with Bus Routes and Times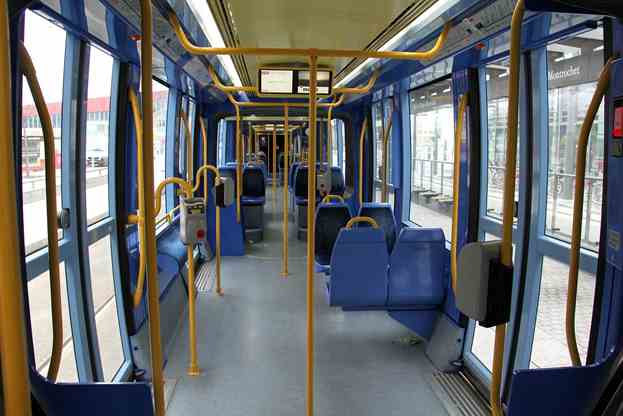 Trans-Sarbagita buses Korridor II stop at Ngurah Rai International Airport, outside the International Terminal arrivals area. The stop is located on the left corner, where the taxis also have their stand.
Three bus lines belong to Trans-Sarbagita and Perum Damri:
Line 1 runs between Denpasar, Bali Airport and Tabanan.
Line 2 runs between Denpasar, the airport and Nusa Dua.
Line 3 runs between Denpasar, Bali Airport and Batubulan.
In addition, there's Line 8, which operates between the airport and Kapal, Sempidi and Jalan Soputan. These lines serve passengers from 5.00 am to 9.00 pm. Sarbagita buses link Central Denpasar with the Regencies of Badung, Gianyar and Tabanan and Ngurah Rai International Airport is located in Badung.
Green and yellow Kura-Kura buses operate shuttle services that arrivals passengers can pick up by walking ca. 10 minutes to the Kura-Kura bus stop. The stop is sign-posted at the airport terminal – just head to the main shopping areas near the airport.
Kura-Kura buses operate several lines, for example Line 1 runs between Nusa Dua and Kuta, Line 2 runs between Jimbaran and Kuta. Other lines connect the DFS Bus Bay in Central Kuta with the main shopping malls and major hotels in Badung and other Regencies. The DFS Bus Bay is located at Jl. Bypass Ngurah Rai, Simpang Siur Junction, Kuta.
The buses vary in size, from 12 and 15-seaters to full-sized buses transporting 29 passengers. It is possible to get a Kura-Kura Card for 7-day travel, which makes life easier, when you're planning to travel by public transport during your stay on Bali. But it's also possible to buy single tickets for the hop on/hop off services. Buses are air-conditioned and offer passengers free Wifi. Kura-Kura buses operate from 8.30 am to 10.00, (kura2bus.com, info@Kura2bali.com). Fares start at ca. Rp 20,000 for a single journey.