Ngurah Rai International Airport Hotel Bookings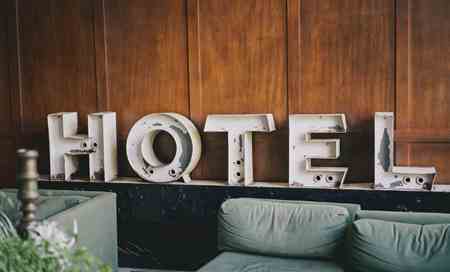 Bali's resorts offer visitors not just total relaxation, but incredible luxury in stunningly beautiful surroundings. There is a wide range of choice, from affordable guesthouses by the beach suitable for backpackers to ultra-luxury hotels ideal for an unforgettable honeymoon. Here is a selection of 4 and 5-star accommodation:
The 5-star Melia Bali Hotel in Nua Dusa is right on the beachfront, a mere 20 minute drive from Ngurah Rai International Airport. Part of a resort, the hotel is within walking distance of shopping centers and tourist attractions, as well as Bali National Golf Club. Melia Bali Hotel offers guests comfortable, luxurious rooms set in tropical gardens overlooking landscaped pool areas. The large complex also has 10 private villas that have their own personal pools, outdoor dining areas and sunken tubs for total pampering. The spacious guestrooms have 42 sqm each in which to relax and enjoy a holiday in Bali. Rooms come with flat-screen TVs with satellite channels, large safety deposit boxes, extra large beds and stunning vistas. Family rooms have 62 sqm floor space and some of the most luxurious suites have direct lagoon access. The hotel also has 3 bars, 5 restaurants and a coffee shop in which to relax and enjoy the views (please see www.melia.com for further information or call +62 361 771510).
The 5-star Intercontinental Bali Resort Hotel in Jimbaran was the first luxury resort hotel to be built in Jimbaran Bay. Its Sunset Beach Bar & Grill offers not only delicious cocktails and snacks, but also unforgettable sunsets. Located within a 10 minute drive of Ngurah Rai International Airport, the Intercontinental Bali Resort Hotel provides guests with international and Indonesian, Bali's own and Japanese cuisine at Ko and Jimbaran Gardens restaurants. A spa and sauna, free WiFi throughout, 24-hour butler service, 24-hour fitness center, Jacuzzi and various swimming pools are just some of the many amenities that make a stay at the 417-room hotel so enjoyable (please visit https://bali.intercontinental.com for further information or call +62 623 61701888).
Maya Ubud Resort and Spa Hotel is within 3.1 km walking distance of Ubud Palace and within a short walk of Ubud village. The 5-star hotel complex occupies some 10 hectares of lush parkland, and is surrounded by traditional paddy fields that seem to stretch endlessly. Traveler can relax in a collection of luxurious, stylish rooms and private villas, (for more information, please visit www.mayaresorts.com or call +62 361 977 888).
The Puri Santrian in Sanur is a 4-star hotel in Kota Denpasar, the capital of Bali. Offering guests 3 large swimming pools, of which two have special sections for kids, the hotel overlooks some 200 meters of white sandy beach, where snorkeling, kayaking, jet skiing and parasailing are just some of the water-sports activities guests can enjoy. The hotel also allows guests to "hire" canoes for free and has tennis courts and a spa, where guests can indulge in beauty treatments and body massage before dinner in one of 3 restaurants: the Mezzanine, the Beach Club and the Lounge by the Sea. Private bungalows and hotel rooms come with plenty of luxurious comfort, as well as flat-screen TV's, tea and coffee-making facilities, minibar and hair dryers, (for further information, please visit www.santrian.com or call +62 361 288 009).
The Hilton Garden Inn Bali Ngurah Rai Airport Hotel in Tuban, Kuta offers not only unprecedented luxury to guests, but also a great central location from which to explore the neighbourhood. Located just 0.4 km from the airport, the 4-star hotel complex has free WiFi throughout,and is close to Kuta's shopping district and beaches. A 24-hour fitness center and large landscaped pool area, kids' pool and 24-hour service desk, self-service coin laundry, meeting and events rooms, business center with photocopying and fax service, as well as ample parking make a stay at the Hilton Garden Inn Bali a great experience. Rooms are soundproof for extra privacy and peace, and come with flat-screen TVs and fridges, showers and toiletries. The hotel also offers currency exchange as one of its many amenities, (please visit https://hiltongardeninn3.hilton.com for more information).
The 3-star Manggar Indonesian Hotel and Residence may be a little more traditional by comparison, but is offers ample comforts and amenities, too. Located in Tuban, Kuta, it is just 6 km distance from Bali's airport and within a 5 minute walk of Segara Beach. Amenities include an outdoor pool, free WiFi throughout, and flat-screen TVs in all rooms as well as fridges and safety deposit boxes. Rooms are en suite, have either terraces or balconies, and come with showers and free toiletries. Within a 5 minute walk of Kuta town center, the hotel has its own onsite restaurant that serves Indonesian, Chinese and European cuisine. Other amenities include room service, a free shuttle transfer from the airport, 24-hour reception, laundry and dry cleaning services, a roof top sunset lounge and air-conditioning in all rooms, (for more information, please visit www.manggarindonesia.com ).
Recommended Hotels Near to Ngurah Rai Airport
Find Hotels near to Ngurah Rai Airport
Frequently Asked Questions - Ngurah Rai Airport Hotels